Vivienne's Diary – 12.05.20
Who are we? We R a nucleus of four: Vivienne (Analyst, Strategist, the Message), Colette (PA – she holds it all together), Joe (Computer), Fred (Economist), Laura (PR), Cindy (Climate Revolution Project Manager).
Vanessa Redgrave (Actress + Activist) introduced me to Fred. He had made 2 documentaries with her son Carlo Nero about No Man's Land, 'Bosnia Rising' + 'The Killing Fields' – most of his adult life he has been campaigning for this. He came to our first IoU meeting because he wanted to communicate with young people. We all know that capitalism is the problem but there's no point talking about capitalism unless we have a solution and Fred gave me the solution: No Man's Land.

There is no example of No Man's Land, far as I know, not since the age of the hunter gatherer + the current situation, regarding the people who are still today custodians of the rainforest, the indigenous people, so it's not possible to quote any example in our civilisation.
Land is real wealth + human cleverness, all wars are fought for land + cheap labour. We can only say that in order to manage + administer the land, govts would be obliged to run it on the principle, what's good for the planet is good for the economy. Of course, all systems are open to bribery but because No Man's Land concerns fair distribution of wealth whereby people have control over their own lives, we believe this would describe a sound democracy (rule by the people). True democracy = people power + government transparency. People will be in a position to realise that aplication of NO MAN'S LAND

is the only way we can challenge govt incompetence – they R so brainwashed by capitalism, so clueless right now.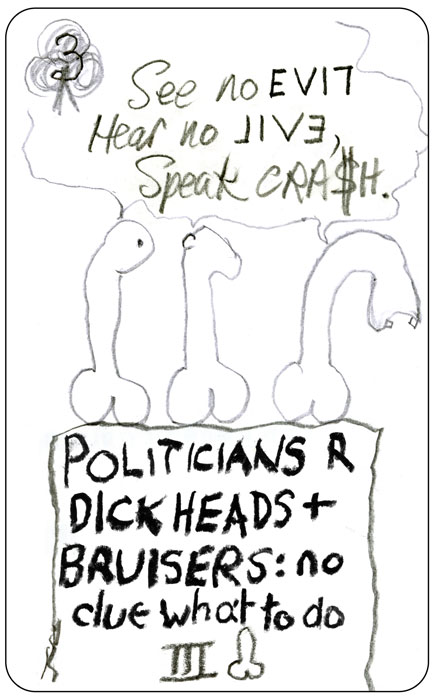 I've just finished my 8th Friday video speech; this diary is a back-up. The purpose has been to communicate the manifesto and put it to work. The plan depends on a coalition of NGO's who speak with one voice and to bring the public on our journey so that when we make our demands, we know we are the voice of the people. I think we are at that point now.
Having introduced Fred to you, I asked him to write something for the diary:
"Capitalism is breaking up our world.  NGO's need to get behind a radical drive for change because we cannot tweak our way out of the mess.  Current plans don't go far enough or deep enough.  The super-rich are hoarding their money instead of investing it for a fair profit.  That's forcing people deeper into debt, so that they can stay alive.  And while we are locked away in our homes, the vulture capitalists are preparing to feast on the dying companies that are being killed by the pandemic.  We need to stop this.
Vivienne is a capitalist, but nobody needs more than a fair profit to stay in business.  Monopoly profits destroy the sustainable economy.
Capitalism is a vehicle for practicing greed.  We should work together to deliver a full account of what is wrecking our world.
I invite NGOs to study what I mean by No Man's Land. It's a different financial system and would deliver The Good Life for everyone. And it's good for nature."
– Fred Harrison