Vivienne's Diary – 15.09.20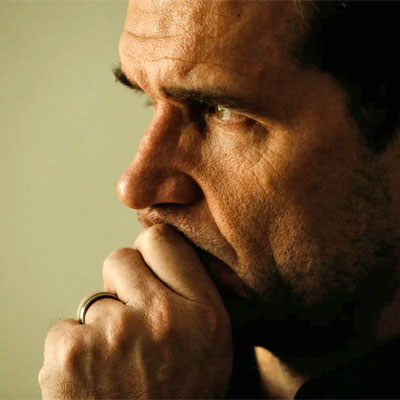 A murderous system is being created before our very eyes

Interview with Nils Melzer, UN Special Rappateur on Torture, 2016. Available to the press but none of them ever mentioned it, they stuck to the scandal – shocking.
The woman's testimony was later changed by the police, how exactly?
On Aug. 20, 2010, a woman named S. W. entered a Stockholm police station together with a second woman named A. A. The first woman, S. W. said she had had consensual sex with Julian Assange, but he had not been wearing a condom. She said she was now concerned that she could be infected with HIV and wanted to know if she could force Assange to take an HIV test. She said she was really worried. The police wrote down her statement and immediately informed public prosecutors. Even before questioning could be completed, S. W. was informed that Assange would be arrested on suspicion of rape. S. W. was shocked and refused to continue with questioning. While still in the police station, she wrote a text message to a friend saying that she didn't want to incriminate Assange, that she just wanted him to take an HIV test, but the police were apparently interested in «getting their hands on him.»
What did the policewoman change?
In the edited form it says that the two had had sex several times – consensual and with a condom. This is where it starts 2 change. This is invented by the policewoman, friend of AA.
What does that mean?
S.W. never accused Julian Assange of rape. She declined to participate in further questioning and went home. Nevertheless, two hours later, a headline appeared on the front page of Expressen, a Swedish tabloid, saying that Julian Assange was suspected of having committed two rapes.
Two rapes?
Yes, because there was the second woman, A. A. She didn't want to press charges either; she had merely accompanied S. W. to the police station. She wasn't even questioned that day. Two hours later, the case is in the newspaper. As we know today, public prosecutors leaked it to the press – and they did so without even inviting Assange to make a statement. And the second woman, who had allegedly been raped according to the Aug. 20 headline, was only questioned on Aug. 21 – the next day. (It seems AA was working for the police.)
What did the second woman say when she was questioned?
She said that she had made her apartment available to Assange, who was in Sweden for a conference. A small, one-room apartment. When Assange was in the apartment, she came home earlier than planned, (on purpose?) but told him it was no problem and that the two of them could sleep in the same bed. That night, they had consensual sex, with a condom. But she said that during sex, Assange had intentionally broken the condom. If that is true, then it is, of course, a sexual offense – so-called «stealthing». But the woman also said that she only later noticed that the condom was broken. That is a contradiction that should absolutely have been clarified. If I don't notice it, then I cannot know if the other intentionally broke it. Not a single trace of DNA from Assange or A. A. could be detected in the condom that was submitted as evidence.
How did the two women know each other?
They didn't really know each other. A. A., who was hosting Assange and was serving as his press secretary, had met S. W. at an event where S. W. was wearing a pink cashmere sweater.
The next morning, S. W. spoke with A. A. on the phone and said that she, too, had slept with Assange and was now concerned about having become infected with HIV. This concern was apparently a real one, because S.W. even went to a clinic for consultation. A.A. then suggested: Let's go to the police – they can force Assange to get an HIV test. The two women, though, didn't go to the closest police station, but to one quite far away where a friend of A. A.'s works as a policewoman – who then questioned S. W., initially in the presence of A. A., which isn't proper practice. Up to this point, though, the only problem was at most a lack of professionalism. The willful malevolence of the authorities only became apparent when they immediately disseminated the suspicion of rape via the tabloid press, and did so without questioning A. A. and in contradiction to the statement given by S. W. It also violated a clear ban in Swedish law against releasing the names of alleged victims or perpetrators in sexual offense cases. The case now came to the attention of the chief public prosecutor in the capital city and she suspended the rape investigation some days later with the assessment that there was no evidence that a crime had been committed.
But then the case really took off. Why?
Because the supervisor of the policewoman who had conducted the questioning wrote her an email telling her to rewrite the statement from S. W.
Why would the Swedish authorities do something like that?
The timing is decisive: In late July, Wikileaks – in cooperation with the «New York Times», the «Guardian» and «Der Spiegel» – published the «Afghan War Diary». It was one of the largest leaks in the history of the U.S. military. The U.S. immediately demanded that its allies inundate Assange with criminal cases. We aren't familiar with all of the correspondence, but Stratfor, a security consultancy that works for the U.S. government, advised American officials apparently to deluge Assange with all kinds of criminal cases for the next 25 years.