Vivienne's Diary – June-August-2016 – Part 1
Two-part extract from Vivienne's new book of diaries, 'Get a Life!' due out in October!
These are my last entries before this diary goes to press. I have been working continuously: on fashion (a third of my life is dedicated to Quality v. Quantity – reducing, clarifying, controlling – so that we become a model company for the future – Buy less, choose well, make it last!); Climate Revolution; and, on top of that, after our publisher had edited the diaries, reducing them to a half from the online entries, I have been doing the final edit.
The reason for the diary is to clarify opinion.
Reading it, you will access my point of view, which is completely heretical to that of the status quo regarding culture and political economy. You will get all this – and it is easier to assimilate in a book than on the internet.
I did not want a long book. The reason the fashion shows are not given equal weight is because when I referred to them in the online diary, sometimes just mentioning them, they were covered equally on our main VW website (now fused with the Climate Revolution site). I have added a few texts and graphics which were not in the diary but are on the websites. Square brackets and italic text indicate comments I made whilst editing.
Writing a diary is a great thing to do for yourself. It marks your life, you know where you're up to, and where you're going. You pin down your ideas, adjust and develop: a constant resumé and improvement. I already told you that my job as an activist is to pin down, clarify, analyse. You can't fight until you know your enemy.
Our enemy is that globally a few thousand control seven billion. We in England have to fight the present government – they belong to these few [antipeople].
Thu 9 Jun – Daniil Trifonov: 

I am picking out only the really important events for these months. This was major. Daniil Trifonov, the latest thing; Rachmaninov, Wigmore Hall. He covered the keys and the piano and he covered me and the rest of the world. A big musican, cut fine – a beauty, straight hair all the time hitting his face. Focus! Shit! Half the time his eyes were shut.
Sun 19 Jun First they came for Assange: MAN show Milan. We fused the VW collections MAN and women – unisex. We

won't do a separate women's collection. But next season we will present them both together in London. First they came for Assange. This was the title and our show was one of a number of simultaneous events, including Patti Smith, Brian Eno and Noam Chomsky, taking place in ten countries across the world to protest the illegal detention (this in accord with UN ruling) of Julian, beginning his fifth year in the embassy.
Fri 23 Jun – Brexit:  Brexit. The night before, I went to the Ecuadorian Embassy where Julian was interviewing people for live transmission on social media. I gave a speech asking people to vote Remain – on the basic principle that Peace and Co-operation is better than War and Competition.
The result next day – 'Britain is out of Europe' – immediately translated itself in my mind as 'No hope to save the Planet'. Because our economic system (Rot$) is based on war and competition. The only way to get out of this destruction is the Green Economy. How do you get enough people to see that? I think if I don't manage to move something within two years then … I really am desperate. I have purposely written 'I' not 'we' here because I have to find a way to link that will work.
I read accounts of why people voted Brexit. They were lovely people, sincere and motivated. One strong sentiment was, 'We Brits can roll our sleeves up, we don't need them taking our money and telling us what to do.' Whatever the reason, they all made the same mistake, the same mistake as I did. We all think of ourselves as 'we'. Who are 'we'? We are in solidarity with the Brits; in my case we are in solidarity with Europe. Mistake: let's remember – globally a few thousand control seven billion.
'We' does not exist politically. Britain is sixty-four million people completely confused by the mainstream media and controlled by 500 politicians who ignore public opinion except at elections, when they make fantastic promises. So even though the Brexit result was unexpected, political control stayed with the antipeople. Theresa May, David Cameron, Tony Blair, Barack Obama, Angela Merkel – some worse than others, you might think: they're all the same. They belong to a global club. All profit goes to the club. A few thousand antipeople control seven billion people.
One thing Brexit will expose more clearly to people is that government policy is making them ever poorer.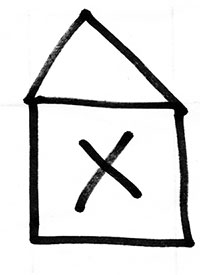 Economy after Brexit
UK cut off from the world

Bank of England loses its position as the world's most important bank. Greater focus shifts to national central banks in Paris and Frankfurt.
Headquarters of multinational companies – the big players Canary Wharf – leave and relocate.
UK politicians increase tax breaks for corporations and rich investors to encourage the Chinese and others to come. EU residents in the UK lose their status.
London: Land grabbing for hundreds of glass tower blocks/skyscrapers stops. They remain empty.
House prices fall.
Because of London's cultural institutions, tourism continues. It is possibly our only relationship to the US.
Our present shambolic anti-people government accepts TTIP – England is fed to corporate lions to carve up and wreck.
London is poorer/Whole country faces poverty.
Tax breaks for the rich = more austerity

Which is what caused Brexit in the first place
Fri 15 Jul – Land Tax: Fred Harrison, Director of the Land Research Trust, and member of IoU from its first general meeting, came to talk to Climate Revolution about Land Tax. At the moment CR is the motor of IoU, and when we develop our strategies Land Tax could be part of that. He explained that Denmark is always top of the happiest country polls and has no big housing problem because its tax system rests on a Land Tax, which gives fair distribution of wealth. Important for building the Green Economy.
Tues 19 July – Green Grass Gas: My son Joe, who campaigns against fracking, came to see us, along with Dale Vince from Ecotricity – a not for profit company that delivers 19 per cent of our electricity supply. Dale is now challenging government imposition of fracking policy (80 per cent of our population is against it) by applying for planning permission for Green Grass Gas, offering farmers money for the grass in their field instead of them agreeing to the danger of fracking.
If NGOs would announce their support for Ecotricity by asking all of us to switch our energy supply to green energy that would stop antipeople subsidy (it's our money) for fossil fuels (for the benefit of investors: first battle won).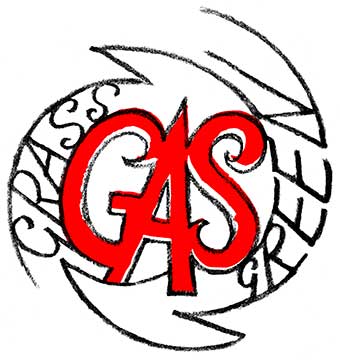 Thu 21 Jul – Monsanto- End Ecocide: I'm a big supporter of End Ecocide, and they asked me to make a two-minute video to camera. Here is what I performed:
Monsanto
The crime of ecocide is the greatest crime of all Everything is connected
If the grass dies we die
If the worms die we die
If the insects die we die
Without birds we die
Without fish we die
Without plankton we die
Everything is connected, we all die together
Sat 23 Jul –  The Seagull at the National:

 The Seagull at the National Theatre with friends Dominic Hourd and Peter Olive. Stunning – set, acting. I'm having trouble with theatre – going a bit deaf – missed details of the relationships but got all the agony the actors projected. My God, by the end I was literally holding myself together. I couldn't clap.
Tue 26 Jul –  Monteverdi Choir: We designed the ladies' new jacket for the Monteverdi Choir. It will go well with the men's black and white and the shining wood of the musical instruments.

Thu 28 Jul – Take flying more seriously: Dominic sent me a copy of The Seagull and I read it on the way to the Tyrol. The plane was delayed and we were four hours waiting in the airport. I didn't mind as I hate airports and I think it's good we suffer, just so we take flying more seriously and don't think we can come and go as easy as we please.
Fri 29 Jul –  – Wed 3 Aug –  In the Tyrol again: In the Tyrol with Andreas's family: walking, writing some of the tracts for this last diary entry, reading. Andreas has recommended Things Fall Apart by Chinua Achebe. Nelson Mandela had called him 'the writer in whose company the prison walls came down'. Achebe's novel is about the tribes of the lower Niger: how the British had set up a trading post with their courts and missionaries and ruled all the black people who were held together in clusters or separate tribes – different ethics. It is one book of a trilogy. I am now halfway through the second book. The insight, the wisdom of the author! This really is who we are – a mirror of Homo sapiens.
Mattias, a boy of nine, was helping Andreas's brother Martin with the cows. He did the work of a man, rising at six and going to bed at ten. He liked milking best – you have to begin milking by hand and only then can you attach the mechanical system, when the milk will run. He played the accordion with panache: you wanted to dance. Martin is so proud of him and Andreas loved him, called him (to me) a Buddha, because he has big ear lobes and is sweet and wise. Here he was asked to get into the cart and flatten the hay and he can't get out again yet. Oh yes, when he's back at school he loves in his free time to go riding in the forest on his motorbike.
Talking and eating on occasion with the family, I miss Franz, Andreas's father. Ruhe in Frieden. Franz died at the beginning of May, aged 86. I went with Andreas to the funeral in Fügen – there must have been near to 300 people there plus the local firemen, because he had for twenty years, at some period of his life, been a chief of the fire brigade. He was the life and soul of the village, always laughing. Andreas's family are farmers; on the father's side, they are smiths. It's a tradition in Austria that all the gravestones are made out of wrought iron, so if you go to the graveyard there, they're made by Franz or his father. Each one is different in design.
He was famous throughout the area and in northern Italy for wrought-iron chandeliers, balustrades, gates. Andreas was very emotional – his father didn't realise how talented he (Franz) was. What a superior craftsman and designer.
Thu 4 – Sat 6 Aug – Salzburg Festival: On the train to Salzburg. Still writing.
Salzburg: flat land surrounds a giant rock, on top of which are castle walls enclosing an entire village with court, prison, workshops. The first builder was a cardinal who in c.1150, for his own protection, sided with the pope in his wars with the Holy Roman Emperor. Impregnable of course. Rich.
Here for the festival (down below), staying with our friend, Thaddeus. He is really important, working exhaustively for the festival. Many guests, including Bianca Jagger, who is a big music lover. Thaddeus is an art dealer and many guests respect modern art as having its place, although they don't understand it. Count me in with them except that I consider most of it a mistake: i.e. it has no reason to exist and just adds to the confusion. But I really like Thaddeus and I enjoyed particularly talking to Fritz, a cardiac doctor who told me his view of the world – and he did know. There was not much I could add; he understood it like I do. The Queen of Sweden supports the festival and came to dinner but as she is above politics she had not heard of Julian. I will write to her.
Thaddeus knows my views on art and thinks I should give again the talk I gave at Frieze with a view to selling the collage.
I won't tell about the two operas we saw (I love the opportunity to dress up) because I don't think you will learn much from the

descriptions. But on the third night we went to a concert with a wonderful programme and performance: Arvo Pärt, Swansong; Gustav Mahler, Kindertotenlieder; Anton Bruckner, Symphony No.4 in E flat major and WAB 104 – Romantic. Bianca was in raptures and afterwards stayed talking to Zubin Mehta, the conductor. 'Did you notice he did the Bruckner without a score?' Andreas has been designing the new uniform of the Vienna Philharmonic.
Sat 6 Aug – Salzburg Residenz: 

Great! Our visit to the Salzburg Archbishop's Residence. Michael Rottmayr. Big painter in the eighteenth century – ceilings, walls, fresco and oil, intimate works; reduction of means, raw fact and bravura. A special exhibition, going through 1.5 kilometres of rooms, showed a selection of the Princely Collections of Lichtenstein. Mostly about nudity. During the Renaissance, artists' subject matter focused on pagan gods: nudity was allowed to gods but not to men and women. We stayed four hours and saw paintings and sculpture but missed the musical instruments and curiosities.
My favourite painting was Rembrandt's Cupid with the Soap Bubble. This little boy blowing bubbles has just looked up at you. I was weak with emotion. It was like you were looking at your own child, it rang so true. You have to see the real thing, not a photo. Discussing it later, Andreas compared this Cupid to the Red Boy, with a bird on a string and his toys on the floor around. Goya in the Metropolitan Gallery in New York. Andreas loves that child even more. I mentioned Manet's young flute player. Yes, they are as good.
Twelve bronze sculptures of height were displayed in a circle in one room. Each one had achieved the perfection of Shakespeare's aspiration in the first lines of Henry V: 'Oh, for a muse of fire, that would ascend the brightest heaven of invention!'
If I wanted to be an artist I would try to copy those and if I succeeded in that process I would try my own. Andreas said, I would give all the paintings if I could have one of these. He took a photo of John the Baptist.
 – Part 2 to follow