NHS MARCH – SAT 3/02/2018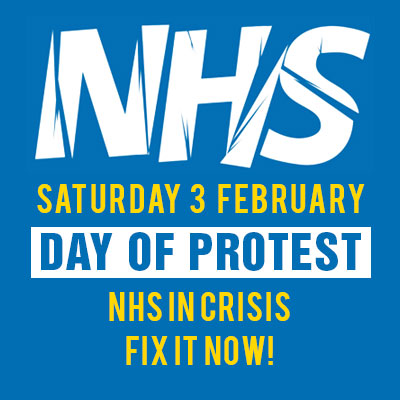 BANKRUPT  
The world is bankrupt.
The debt is more and more.
Austerity is more and more.
NHS built by taxpayers money, now sold off to the highest bidder.
Councils cut by half: housing services, social services, mental health services defunded.
37% of children in UK classified as living in poverty, with record numbers of children in care.
5,000 people sleeping on the streets in 2017 (up 15%).
Universal Credit failure: Debt, rent arrears, evictions, homelessness.
60% of British people in poverty are from working families: Low pay, zero hour contracts, more than one job, no security, foodbanks.
The economy is run to syphon off profit for the 1%.

NHS MARCH
Saturday February 3rd
keepournhspublic.com