Vivienne's playing cards in action
I am Vivienne the angel of democracy, new spin doctor to Theresa May.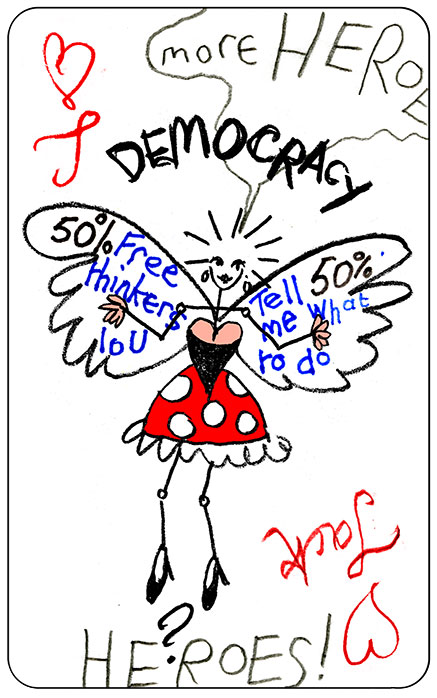 When Cameron stepped down and I stepped in, I was the only choice – who else is fit to do this job? I felt I had to prosecute the democratic decision, I now realise it's not a democratic decision: 52% v 48% for something as important as this. I was as stupid as Cameron, I didn't object to this at the time.
For nigh on 50 years we have been inextricably part of the European net of cooperation, commerce and communication. All that's possible to do now is get out unconditionally. Having decided that we need a referendum, we should clean up our act and just get back on board. If we do decide to have another referendum it would have to be a higher bar. In a court of law this just couldn't happen, if a jury broke even, no judge would accept it.
My role is to reinstate democracy, go back to square one and cancel the referendum. I would like to reapply for Prime Minister, obviously there is no other choice. I consider it very important to cooperate with Europe if we are to stop climate change and save the world.