Vivienne's Diary – 16.3.21
 Must Have a Stop
I want to discuss

3 richest men: Bezos, Gates, Musk.
Jeff Bezos has plans 2 build space capsules, so that people can escape Earth. I imagine they are capsules in which the human race can stay permanently alive. People can live a normal life, fuck + have children. 

He wants to preserve humanity. Well, he'll be dead by 2050, there isn't time. He's crazy, he was so addicted 2 Star Trek that it infected his brain. Why not spend the rest of your life adjusting 2 reality, why not try 2 save this planet?
Bill Gates has a plan 2 save

by 2050. He understands the problem of tipping point:
Imagine a bath tub, you left the tap on, the water rises gradually until it suddenly goes over the rim. The water fills your house + eventually all

water is gone.
Problem: the tipping point is now. He imagines he's got all the time 2 save

by 2050. Moreover he is brainwashed by capitalism


 is the cause of climate change (cc). He thinks  

 will save us e.g. he thinks we will save

by producing more + more electric cars. We must cut down car production.  

Must Have a Stop, we must cut down car production.
Elon Musk! How about if U stopped producing electric cars 4 now, + just perfected the idea of electric cars, or even thought-controlled cars for the future. This idea is so radical it would help us shocck people 2 cut use of all cars

even including chinese. Then yr wealth could support furlough 4 people who work in the arms industry. This is what we need to process our Manifesto. Stop War is the spearhead. We are working with CAAT to stop arms trade + production. STOP WAR.
CAAT tell's us that people who work in mass production of weapons would also be good 2 work in mass production 4 green jobs. But,

Must Have a Stop. Mass production must now be converted 2 smaller, cleaner production.  Govt should pay 4 furlough. But their only means would be 2 print money + add 2 the debt pool.
UK govt, supplies half arms 2 Saudi Arabia 4 war in Yemen. Remember little Abdul.
So what we're doing here is leapfrogging, we R saying these 3 technocrats should take care of 

economy. By donating their wealth to bring pollution 2 a stop this also begins the purpose of No Man's Land

. It will impose a fair distribution of wealth

 there won't be any tax 2 avoid, these 3 technocrats will voluntarily be paying their stolen taxes.  Also, we will be in a position 2 form Autonomous Bureau of Assessment ABA working with Climate Revolution + NGOs: we are already working with CAAT.
Don't tell me China will then be the only ones producing electric cars. It depends on US if we R 2 stop this desperate competition, the cause of cc and debts.

must go.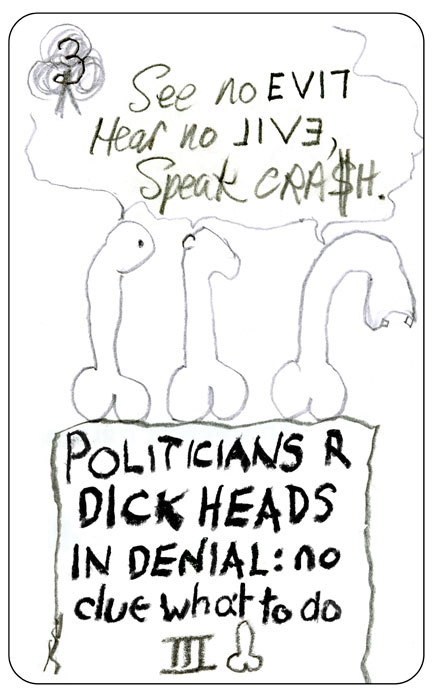 What am I saying? We need a voluntary change of heart from Free Riders FR's + 4 the fabulous people from the NGOs 2 setup ABA so we can get govt 2 work together,  2 stop industrial fishing + put pressure on Bolsanaro.