Woke up! O dear, O… I've had 2 much.  ¼ 2 8!  O yes, Andreas will still be here. I've calmed down now. I am become a thinking machine, possessed by ideas, layer on layer.  I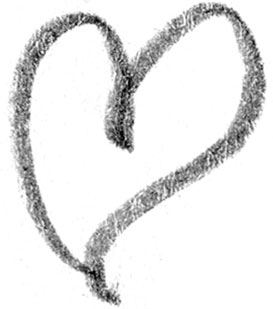 it.  I am astonished when I am awake by what I discover.
But last night I was lying awake in a stew, my mind + body had become a dense turbulence, added 2 which I now have a habit of catching bits of my past + pinning down these events in thought.  Andreas said, I should write it down: my story will help my campaign 2 Save

 .  So I'm going to collect a collage tog. by way of an autobiography.  This v scrap could be included.
Andreas just told me: "Vivienne U R doing a remarkable job + leading yr life 2 the extreme."

"I know, I know, I'm on the mountain, + U R helping me in ev. way."

"… & the other work … the artwork U have begun.  Listen, there is a light beginning…"

"There isn't time! What about the Tiger? R U saying it doesn't matter?  Save

?"

"No! I'm not… I can't say…"  "Well, U don't need 2 try … alright, I know."  I knew what he meant; he had helped me.  I thought "there R wonderful people in

, millions trying 2 save

."
The Manifesto has a chance: halt cc, Don't Buy A Bomb!
U see my problem was the task is 2 big 2 perform in time, + I was in stress. Andreas said ev. I needed. Now I know CR must invite Bill Gates 2 come see me. So far, these 3 technocrats R on another planet,  they could help this one instead.

We R all lost in Space.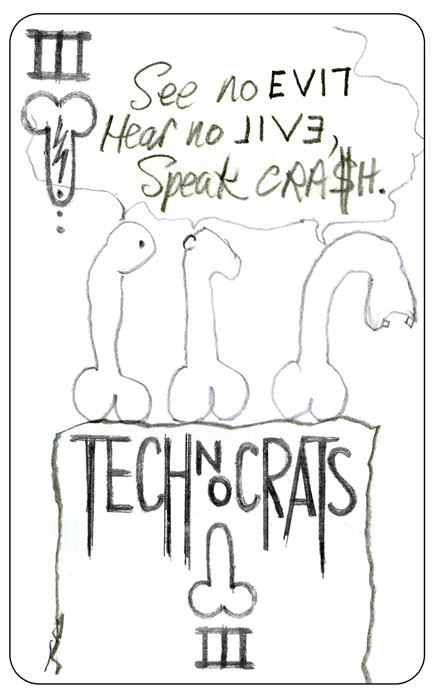 The 3 dickheads see no evil hear no evil speak Cra$h

should be 'speak evil' they R capitalists who see no evil in capitalism hear no evil in capitalism but talk capitalism. Capitalism is Cra$h.